Golden State Warriors expected to play in Chicago NBA bubble
Just when we thought the Golden State Warriors' 2019-20 season was over, the NBA has moved forward with a second bubble location in Chicago.
Wow. It's been months since the Golden State Warriors appeared in an NBA game and most assumed it wouldn't be until at least December that we saw the Dubs suit up again. But, the league has reportedly taken major steps towards starting a second bubble location in Chicago for the bottom-eight teams, to finish the season.
The Warriors, Cleveland Cavaliers, Minnesota Timberwolves, Charlotte Hornets, Atlanta Hawks, New York Knicks, Chicago Bulls, and Detroit Pistons will head to Chicago in this proposed idea. A mini-training camp will begin in September then the eight teams will compete against each other in games of some capacity.
This is a shock for many. Personally, the thought of finishing the season, in general, seemed to be a pointless risk. Over 25 players and staff members across the 22 teams invited to Orlando tested positive for COVID-19. With the rest of the country seeing cases spike at an alarming rate, it seems unbelievably irresponsible for the NBA to put themselves at risk by playing out the rest of the season.
It is even more ridiculous for the Warriors who have very little to gain from playing this season. Jackie MacMullen had already reported that the franchise had no intention of letting Stephen Curry step foot on a court in Orlando. We have to assume the same will be said for an even less important stage in Chicago.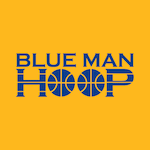 Want your voice heard? Join the Blue Man Hoop team!
Write for us!
Don't expect to see Curry, Klay Thompson or Draymond Green appear in Chicago. In fact, it's probably unlikely we even see Andrew Wiggins or Eric Paschall show up. Details are still coming in but this proposal will truly be one of the more odd things to occur all year if it becomes a reality.