Golden State Warriors: Will the luxury tax bill end the Warriors' dynasty?
The Golden State Warriors training camp opens on Monday.
The Dubs will be pursuing the illustrious three-peat and their fourth title in five years. Without question, this will cement them in the annals of NBA history as one of the greatest teams ever, if the renown Golden State Warriors can pull it off..
It has been a wonderful ride for the Warriors and their fans, but this season could potentially be their last season together. Klay Thompson will be a free agent and Kevin Durant has a player option, which can potentially make him a free agent.
There have been several rumors that this season could be KD's last season in Golden State. Draymond has the opportunity to be eligible for a supermax extension if he is named the Defensive Player of the Year or makes one of the all-NBA teams.
Keeping the Dubs together would make them the most expensive team in league history.
According to ESPN's NBA insider Bobby Marks, the Warriors' luxury tax bill for this season is $90 million, bringing this year's payroll to roughly $244 million. By the time you get to the 2020-2021 season, their luxury tax bill be $222 million dollars bringing the payroll for that season to a staggering $400 million dollars.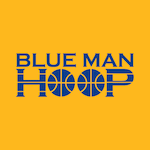 Want your voice heard? Join the Blue Man Hoop team!
Write for us!
That kind of spending would be unprecedented in the NBA. Many people around the league believe that this amount of spending will lead to the breakup of the warriors.
Some people believe that with the popularity of the Warriors being at an all-time high and with the new arena set to open next season that the Dubs will have the ability to pay for this roster.
You have the best to shooters in Curry and Thompson that the league has ever seen. Kevin Durant when his career is over has a shot at being in the top five greatest players of all-time. You have a versatile all-around player in Green that could be the best defender the league has ever seen.
Last but not least you have two players in Iguodala and Livingston coming off the bench that could start for many teams in the NBA. Both are two highly intelligent, versatile, long and athletic wings that give the Warriors options that no other team in the league possess.
My advice to Dub Nation is to enjoy this season you are witnessing greatness that does not come around too often. In today's microwave, social media-driven society we do not take time to enjoy the moment. Most people are always searching for the next thing.
While looking ahead and planning for the future is important. It is ok sometimes to stop and smell the roses. This season the roses will be in full bloom so why not enjoy them.