Welcome to Blue Man Hoop, the Golden State Warriors news and opinions site brought to you by the FanSided Network. Blue Man Hoop is dedicated to providing top-notch Warriors news, views, and original content. This site also serves as a community for like-minded fans to come together to catch up on the latest news and to discuss their passion.
Meet the Team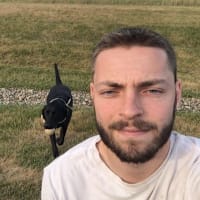 I cover the Cleveland Cavaliers for HoopsHabit and am a site expert at BlueManHoop for the Golden State Warriors. Follow me on Twitter @Tony_Pesta for more of my content.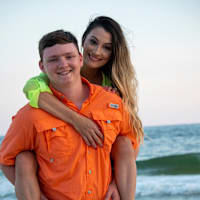 Justin Churchill here, I am a contributor for Blue Man Hoops, TitanSized, and Razorbackers. I also produce Arkansas Tech Sports Corner, and River Valley Now Touch Downs. Feel free to check out my stuff!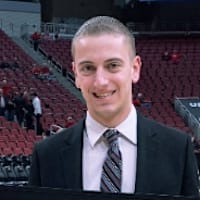 Site Contributor for Blue Man Hoop & Big Red Louie. Former Louisville Basketball Manager. Follow me on Twitter @brettsiegel13 for more NBA News/Stats as well as Louisville Athletics News.
I am a UK based journalist and I am a avid sports fan. I currently write for a national newspaper called The Rugby Paper, I also provide written content in the United States and at home in the UK. I am also the main editor for my two blog pages, featuring a wide variety of sports that cater to any sports fan.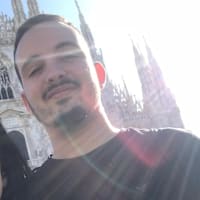 Write for Us
We aren't called FanSided for nothing. Our network of sports, entertainment and lifestyle sites are powered by fans that want to cover their passions! Whether you are just looking to get your start in online media or you want to contribute to your favorite site as a hobby, FanSided wants to hear from you.
Whatever your goal, FanSided can help your voice be heard. If you are interested in writing for any of our sites, please be sure to check out our openings page and submit a proposal.
About FanSided
The idea of FanSided was born in 2007, when two brothers felt that their favorite team, the Kansas City Chiefs, was being under-covered by the mainstream media. Taking matters into their own hands, they launched Arrowhead Addict, a move that would spawn the creation of FanSided in 2009, a network of over 300+ fan-powered unique sports, entertainment and lifestyle sites dedicated to team-specific, sport-specific, genre-specific, and fanbase-specific coverage.
From sports, movies and TV to lifestyle and tech, FanSided has you covered.
Advertise/Contact Us
Let's stay in touch. If you'd like to advertise with us, partner with us or have feedback, please fill out our contact form.
Email us: bluemanhoop@fansided.com
Write us: Sportority Inc., 462 7th Avenue, Floor 4, New York, NY 10018
Legal Disclaimer