Golden State Warriors: Steve Kerr hints at bigger role for Jordan Bell
The Golden State Warriors may be expecting Jordan Bell to take on a bigger role this season.
Jordan Bell is one of the brightest young prospects on the Golden State Warriors roster. Currently, Bell has played in short bursts for the Warriors. Now, head coach Steve Kerr has hinted at potentially giving Bell an increased role.
Kerr told reporters on Media Day that he is seeing a matured version of Bell. Kerr believes that his game has improved and his capabilities on the court are something that could be of value to the Warriors. As a result, Bell might see his number called on more often this season.
Last season, Jordan averaged 4.6 points, 3.6 rebounds and 1.8 assists. He played an average of just 14.2 minutes per game and started in only 13 games. Still, his potential to be an effective player is high.
The second year player is like a prototype version of Draymond Green. They have similar attitudes and stature on the court. Their abilities aren't too far off from each other either. Both are big men who are capable of defending at an elite level and can act as playmakers for the rest of their team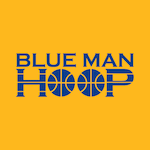 Want your voice heard? Join the Blue Man Hoop team!
Write for us!
The reason Bell will be needed more is that of the Achilles injury in which DeMarcus Cousins is attempting to recover from. Cousins will likely miss a number of games. Therefore, someone will need to step up and fill in for him.
Bell just might be the perfect fit for this job. He is young and ready to prove himself. This extra opportunity to shine could be enough to get him a big contract in the future. He now has a chance to showcase his improvements like never before.
If all things work out good for Bell and the Warriors, they will find themselves winning yet another NBA championship.