Unlike popular belief, the Golden State Warriors dynasty is not over
The Golden State Warriors dynasty is suffering after losing the 2019 NBA Finals and seeing two stars go down with career-altering injuries, but they're not out.
Many think this is it. There's no return for the Golden State Warriors. That's just not true, and that shouldn't be the narrative that fans and those that despise Golden State should have this upcoming offseason.
Yes, two of their stars are down. Klay Thompson, in Game 6, tore his ACL after going up for a dunk which was contested by Danny Green. The game before, Kevin Durant went down with a franchise-altering Achilles tear. He's since had successful surgery.
This just wasn't the offseason for Golden State. But, they fought. They showed their championship pedigree.
With 30 points through three quarters, Thompson was rolling in Game 6, but given how he plays, it's unlikely that an ACL tear will impact his play if he gets a full recovery. The same can be said of Kevin Durant who uses his height, not necessarily athleticism to his advantage.
That said, the Warriors' goal is to bring back both. Whether or not that happens is still up in the air.
Durant will likely return if he can't get any long-term offers which, as of now, isn't likely. For Durant, he can opt into his last year, valued at over $31 million. However, for Thompson, it's almost guaranteed that he'll be back for the 2019-2020 season.
The Warriors will still have Stephen Curry and Draymond Green holding down the fort. Those two alone along with a potentially re-signed DeMarcus Cousins would be enough to get Golden State to the postseason.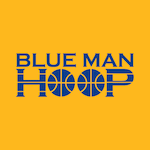 Want your voice heard? Join the Blue Man Hoop team!
Write for us!
But, without at least Thompson, their chance of getting deep into a sixth playoff run is rather unlikely. Thompson isn't or shouldn't be out all of next season while Durant's reportedly out all next season.
That said, the Warriors have a four-time All-Star and a two-time MVP on their roster. Curry will be 31 at the beginning of the 2019-2020 season. That's still prime. Green and Thompson will still be in their prime.
This dynasty was hurt because of injury, but like the Cavaliers in 2015, they'll be able to rehab and get back to full strength. While the Warriors aren't deep by any means, it'll be pivotal for them to bring back Kevon Looney and others.
They won't have the cap for Durant, and if he walks, the dynasty is still alive. They're one good forward replacement away from beating Toronto and Houston without Durant. That being said, this idea that their dynasty is over is absurd.
They've been to five-straight Finals and aren't going down that easily.