Golden State Warriors: 2020 Draft pick is their best asset
The Golden State Warriors' 2020 NBA Draft pick will prove to be their most valuable asset.
The Golden State Warriors are in a position that is rare throughout NBA history. Few franchises have been capable of competing in the present while also building for the future.
This season, the Dubs might not be the powerhouse squad that reached five consecutive NBA Finals. In fact, they are the worst team in the entire league. However, we all know things will be very different next season with a fully healthy squad.
Consequently, the Dubs have a chance to tank this season and secure a top draft pick and be favorites to reach the finals next season simultaneously. This is a unique situation that has only happened a few times throughout the NBA.
Other examples are the Boston Celtics landing the No. 2 pick in the 1986 NBA Draft, selecting the highly coveted Len Bias directly after winning a title. The Detroit Pistons also lucked out in 2003, drafting Darco Milic following their trip to the Eastern Conference Finals.
The Warriors will be able to stock up with a talented young prospect and a number of All-Star players heading into next season. This pick gives them a ton of freedom in rebuilding the rest of their squad.
This pick brings options. Not only can the Warriors search through the draft pool for a prospect that best fits them, but they can also shop this pick around the league for a potential trade.
Trading this pick is not a bad idea. The Warriors could then bank on 23-year old D'Angelo Russell to be their leader moving forward while the pick is traded for a more readily available star that can help the Dubs compete for a title immediately.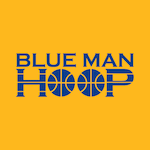 Want your voice heard? Join the Blue Man Hoop team!
Write for us!
Regardless of what the Warriors do, it's safe to say this draft pick is their most valuable asset right now.