Golden State Warriors: Targeting Aaron Gordon would be a mistake
The Golden State Warriors will likely be active prior to the February trade deadline, and Aaron Gordon has been one talked about target.
There's no denying the Golden State Warriors season has been one of their worst in recent history. After five straight seasons of reaching the NBA Finals, fans were expecting another potential title run.
Alec Burks, Glenn Robinson III, Willie Cauley-Stein and potentially others will be on the market. While it's unlikely that all three or even two of the three are traded, the possibility is certainly there.
They'll be sellers veterans likely to championship-contending teams. At the same time, they could be in the buyers market for a player like the Orlando Magic's Aaron Gordon, as Clutch Points recently noted.
However, that may not be a smart move.
Gordon just hasn't been good this season. The 6-foot-8 forward is averaging 13.1 points per game, down significantly from his 17.6 per game average from a few years ago. He averaged 16.0 last season as well.
The advancement of Markelle Fultz and the impact of Nikola Vucevic has put Gordon a few steps back on the offensive later. The overall improvement of Jonathan Isaac is also important. He's stepped up as well, forcing Gordon into a less important role.
That doesn't mean he's the player Golden State needs to target though. Gordon is still shooting under 45% from the field and 32% from downtown. He's shooting just 41% from the field and 27% from deep this season.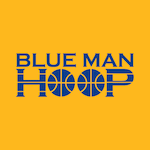 Want your voice heard? Join the Blue Man Hoop team!
Write for us!
That's just not what Golden State needs.
To add to that, Gordon is making just under $20 million per season. That's not an ideal number for Golden State who would have to give up Stephen Curry, Klay Thompson, Draymond Green or D'Angelo Russell to bring him in.
Gordon is a quality player, but for either of those four, it'd have to be far more than just Gordon for the Warriors to even consider the offer, and at that point, there's no way the Orlando Magic do that deal.
His contract is why targeting Gordon just isn't a good idea.
That said, don't expect Gordon to be a Warrior any time soon.