Golden State Warriors: Why keeping Alec Burks could pay dividends
The Golden State Warriors will have a few decisions to make in the next several weeks as the trade market starts to heat up ahead of the February 6 deadline.
We've written time and time again on how the Golden State Warriors need to trade Alec Burks.
To some extent, they still should.
He's a veteran that's re-established his career on an extremely team-friendly veteran's minimum contract. For a contending team, having that type of production with that contract is all one can ask for.
That's what makes Burks so attractive to teams like Boston and Houston who don't have a ton of cap space to play with.
Averaging just under 16 points per game and a career-high 1.6 threes per game, Burks has elevated his game, one reason he's been showing up on the trade radar at all. The 6-foot-6 small forward can play both ends of the court and would be any team's ideal sixth man.
However, the Golden State Warriors, even for a first-round pick, shouldn't trade him.
Why?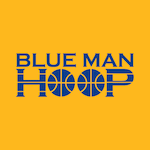 Want your voice heard? Join the Blue Man Hoop team!
Write for us!
Well, it has to do with their culture and Burks' desire to stay with Dub Nation. While they also noted a trade seems likely, Burks told NBC Sports that he loves the Bay and wants to continue his stay in California.
"I love being here," Burks told NBC Sports Bay Area after practice Sunday. "I want to be here."
Assuming they don't make any splash trades prior to February 6, the Warriors will be back at square one when it comes to securing low-cost free agents. Having players like Glenn Robinson III and Burks on your roster and favoring your team may bode well for retaining them.
Burks should know by now that the Warriors will likely have no cap this coming offseason. He still said he wanted to be here. Even on the minimum, Burks wants to be a Warrior, but if he's traded, who knows if that gets thrown out the door.
Keeping Burks happy, not trading him, and hopefully retaining him for next season may be worth the risk of losing out of a future low-value first-round pick.