Warriors should avoid trading D'Angelo Russell before deadline
The Golden State Warriors may receive some intriguing offers for D'Angelo Russell before the deadline, but they should hold off.
The NBA trade deadline will be here before we know it and the Golden State Warriors are soon going to be receiving calls for D'Angelo Russell.
Russell has steadily increased his trade value every season by constantly improving as a scorer. He has always been an elite playmaker but it is his ability to shoot the ball that has made him an All-Star caliber player in recent years.
With the Warriors, D-Lo is putting up a career-high 23.3 points per game on 43.2 percent shooting from the floor. He has struggled to remain healthy, missing 18 games already this season but he has been productive when he is on the court.
Adjusting to being the number one option has brought some inconsistency to his game. Russell is slowly learning what it takes to carry an NBA offense and he has found some success this season.
As a result, teams are ramping up their pursuit of D-Lo. In particular, the Minnesota Timberwolves are reportedly making a push to acquire Russell before the deadline.
If this is true, the Warriors should avoid pulling the trigger on a deal too soon. The Warriors are in the driver's seat in terms of trade talks and need to be patient. There is no rush to trade this young All-Star. Russell can be a good piece for the Dubs moving forward into a new era of Golden State basketball.
Most importantly, the Warriors would be foolish to trade Russell before discovering the outcome of the 2020 NBA Draft Lottery. It's possible the Warriors could land the No.1 pick in the draft, which would give them even more leverage in trade talks.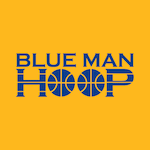 Want your voice heard? Join the Blue Man Hoop team!
Write for us!
By himself, Russell can bring in a decent haul. However, packaged with the top pick in the upcoming draft, Russell can help the Warriors receive another All-Star. For this reason, the Dubs need to avoid trading Russell before the deadline.