Golden State Warriors recent losing streak was the nail in the coffin
The Golden State Warriors could have had a chance at a postseason run had their recent losing streak not set them ten-plus games out of the 8th seed.
There's no denying this has been a rough season for the Golden State Warriors.
To start the season, the hope for a sixth-straight NBA Finals run was alive and well. After just the team's fourth game of the season, that hope was absolutely crushed as Stephen Curry was diagnosed with a broken left hand.
Another streak of hope come alive when the team went on a four-game winning streak in late December. Those performances restored some hope. Had the Warriors been able to sustain any type of success, they may still be in a position to make a late-season playoff push.
Well, what happened next was not ideal for Dub Nation.
It was a ten-game stretch just one game after the team's best win of the season against the Houston Rockets on Christmas Day. Well, the Warriors sadly lost all ten of those games and are now 11 games out of the 8th seed.
The Warriors have just ten wins, tied for the fewest in the NBA.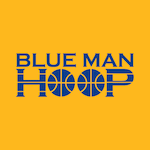 Want your voice heard? Join the Blue Man Hoop team!
Write for us!
Had they been able to go just .500 during that stretch, they'd be in a much better place for when Stephen Curry returns. His return is slated for March 1 against the Washington Wizards, and it'd be shocking to see him unleashed at full capacity right off the bat given the current situation.
He could've brought that spark to Golden State, but there's almost no point to even have Curry lace-up anymore. He'll be competing, but the Warriors should prefer to tank for a better draft position at this point, having the nail already hit the coffin for any playoff aspirations.
Barring a complete change of pace, the Warriors will struggle the rest of the season, and to be fair, they may even struggle with Curry while Klay Thompson still rehabs his torn ACL. That said, why not just keep them rested and prepared for next season?
The Warriors needed to hang on just a bit longer to continue some hope for Dub Nation's playoff chances.