Golden State Warriors roster is not in need of any drastic changes
Believe it or not, the Golden State Warriors are only a few subtle moves away from becoming championship contenders again.
This season is as close to a throwaway year for the Golden State Warriors as it can possibly get. Aside from giving the younger players an opportunity to prove themselves, the 2019-20 NBA season will be forgotten almost as soon as it ends.
Falling from grace is a painful event for any dynasty. Luckily for the Warriors, there is a solid chance they get to hit the reset button on their dominance before it's too late.
As of now, the Dubs still have four All-Star caliber players on the roster. D'Angelo Russell, Stephen Curry, Klay Thompson and Draymond Green could all find themselves competing in All-Star weekend next year if things go the right way.
This makes the Warriors the most star-studded team in the league. While teams such as the Los Angeles Lakers, LA Clippers, Philadelphia 76ers and Houston Rockets may have star duos, no other franchise has more than two star-caliber players.
The Dubs don't need to worry about acquiring another elite talent. However, they do need to find a way to add more depth. Though they lack in star power, squads like the Boston Celtics, Denver Nuggets and Utah Jazz have a significant advantage in their supporting cast.
Because of this, the Warriors need to focus their trade deadline and summer goals on building a team around their star players. Finding a suitable small forward to round out the lineup feels like the most important thing while securing a group of playmaking or defensive-oriented role players is the end goal.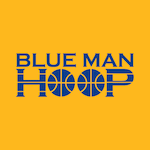 Want your voice heard? Join the Blue Man Hoop team!
Write for us!
The Warriors don't have to do anything drastic to become championship contenders once again. All this franchise needs to do is double down on their core players and acquire a supporting cast strong enough to hold their own weight in the playoffs.