Golden State Warriors: Stephen Curry targeting March return
Stephen Curry and the Golden State Warriors are shooting for his return to action in a little over a month.
The Golden State Warriors have faltered in a major way without the presence of the three superstars they're used to having. Kevin Durant left this past offseason for the Brooklyn Nets, Klay Thompson will almost certainly miss the rest of the season, and Stephen Curry has only played four games as a result of his broken left hand.
Curry's injury has been clouded in mystery since he broke it in a game against the Phoenix Suns in October. He's missed the majority of the season so far in the midst of his recovery, and fans around the league have started to question whether or not he'll be held out for the whole season.
That mystery seems to have been solved, as Marcus Thompson II of The Athletic reported that Curry and the Warriors are shooting for a March 1 return against the Washington Wizards. Thompson said that "Curry already looks ready to play in his post-practice sessions," and that "judging by his shooting his broken left-hand looks healed."
This date isn't set in stone, it seems to be more of a general timetable than a concrete goal. Regardless, the consensus seems to be that the franchise cornerstone will return for the final stretch of the season.
That won't be enough time for the two-time MVP to fuel a last-ditch playoff run, but it should give Curry the chance to mesh a bit more with the new faces heading into next season.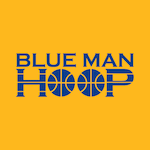 Want your voice heard? Join the Blue Man Hoop team!
Write for us!
With an almost-certain top-five pick in this year's draft, a healthy Klay Thompson, Steph Curry, and D'Angelo Russell, the Warriors are primed to burst back onto the NBA landscape next year.