Golden State Warriors: Grading Alec Burks and Glenn Robinson III trade
The Golden State Warriors have traded Alec Burks and Glenn Robinson III to the Philadelphia 76ers.
In a trade that we all knew would happen eventually, the Golden State Warriors have traded both Glenn Robinson III and Alec Burks. The two were sent to the Philadelphia 76res in exchange for three future second-round draft picks.
Burks and Robinson will be of great help to the 76ers who are in desperate need of change. Entering the season as one of the favorites to win the Eastern Conference, the Sixers have struggled all season and sit at the bottom of the playoff seedings.
Philly hopes that this additional scoring to their bench will boost them for the second half of the season. Both Burks and Robinson are averaging career-high scoring numbers and have the potential to be game-changers down the stretch.
As for the Dubs, this deal helps accomplish two things. For starters, a load of draft picks is always appreciated. Although each of these picks lands in the second round, it's important to remember that one of the Warriors' most impactful players was taken in the second round in Draymond Green.
More notably, the Warriors have cleared space on the roster. Two open slots will allow the Dubs more freedom to act in trades. Not to mention, they managed to shed roughly $6 million dollars in tax.
The Warriors have set their eyes on a big title run next season. Parting ways with Burks and Robinson hurts but it is necessary in order to build the type of team the Warriors will need for next season. We wish the Warriors would have received more in return for two solid offensive talents but overall this is a good deal for both sides.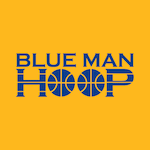 Want your voice heard? Join the Blue Man Hoop team!
Write for us!
It is still uncertain if the Warriors will make any more serious trades, particularly one involving D'Angelo Russell. Other teams are hungry to acquire Russell but the Dubs seem persistent in waiting until after the deadline to seriously consider moving the young All-Star.