Kevin Durant speaks on time with Warriors; Beef with Draymond Green
Kevin Durant has opened up once again about his time with the Golden State Warriors and all the fun drama that came with his success.
NBA Players are beginning to take the media by storm with new platforms to express themselves. Former members of the Golden State Warriors, Matt Barnes and Stephen Jackson have been killing it in the world of podcasting and recently had a fire episode featuring Kevin Durant.
On the "All Smoke" pod, Durant spoke on his time with the Warriors. He touched on everything, talking about his decision to join the team, the way the media forces narratives and his beef with Draymond Green.
There were so many great moments from this hour-long podcast and I highly suggest you check it out for yourself. For now, we will do a brief rundown of some of the best moments.
For starters, let's talk about the media. Durant, Jackson and Barnes expressed their disdain for certain aspects of the media. The biggest issue seems to be that players are frequently misrepresented or forced into beef in order to help media members make headlines.
Durant spoke on two examples of this. First, his recent altercation with former teammate, Kendrick Perkins, on social media. Durant felt as if Perkins was intentionally throwing shade his way to stir up drama and draw attention to himself.
Second, Durant defended his new teammates, Kyrie Irving. KD stated that Irving has been a great locker room presence and gets a bad reputation from outside voices.
Though the media is certainly guilty of fabricating plenty of things, one thing is for certain, Green and Durant clashed with each other last season. Durant cited the infamous altercation in which Green was suspended from the team for an outburst directed at KD.
Durant recalls being visibly frustrated with Green but was stunned when Green went on to verbally attack him, questioning his character and loyalty to the team. KD went on to explain that the two attempted to hash things out but this moment had created a rift that was never fixed. From that moment on, Durant claims he isolated himself from the rest of the team.
This hasn't hurt the friendship that these two created over the course of their three seasons together. As Stephen Jackson said, "Brothers fight."
Regardless of how his time in Golden State ended, there is no doubt Durant is a legend in the Bay Area. Durant himself acknowledged this, showing great appreciation to the fans who supported him from day one.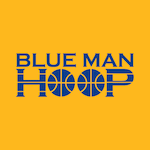 Want your voice heard? Join the Blue Man Hoop team!
Write for us!
Both the Warriors and Durant are on the path to recovery. KD is healing from a torn Achilles while the Dubs are looking to become title contenders again. Looking ahead to next season with both parties at full strength, it will be fun to watch how things play out.