Golden State Warriors leaving door open for Glenn Robinson III reunion
The Golden State Warriors are looking to add extra wing talent next season and a reunion with Glenn Robinson III is on the table.
According to Anthony Slater of The Athletic, the Golden State Warriors will be wanting to add a veteran wing player in free agency this offseason. A potential reunion with Glenn Robinson III is a possibility.
Robinson played 48 games with the Warriors this season before being shipped to the Philadelphia 76ers. He was one of the squad's most consistent producers, playing over 30 minutes a game and averaging 12.9 points.
The Warriors traded Robinson in an attempt to avoid paying salary tax and to help in their rebuilding process. However, with Robinson set to be a free agent at the season's end, there is a chance he rejoins the Warriors.
Robinson hasn't ruled out the Dubs but as Slater reports there are some obstacles in the way of resigning him. Aside from the obvious fact that he was recently traded from the franchise, he would also have to accept a decreased role now that Andrew Wiggins is their starting forward.
The Warriors are searching for a veteran wing to help strengthen their bench. As of now, they are far too inexperienced for a serious championship run. Their lack of talent in the second unit will hold them back.
This is why Robinson is such an easy fit. He has played six seasons in the NBA and is already familiar with the Warriors. Inserting him back into the lineup wouldn't be difficult if he is willing to buy back into the system.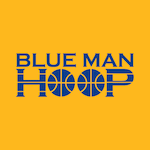 Want your voice heard? Join the Blue Man Hoop team!
Write for us!
Robinson isn't the Warriors only target as names such as Jae Crowder, Josh Jackson and others have been mentioned as well. However, Robinson is a prime candidate if the Warriors are able to convince him to rejoin the roster.