This simple fact about Stephen Curry's home may surprise you
The Golden State Warriors' superstar two-time MVP point guard Stephen Curry doesn't have a basketball court at his house.
You know what they say about keeping that work-life balance, right? Well, apparently, Stephen Curry is doing just that and does not have a basketball court at his house.
"He's got a fairly nice workout area there at his home. He doesn't have a basketball court, but he's got stuff he can do outdoors. He's got a nice place where he can lift and do his strength work," Brandon Payne, Curry's personal trainer, said Monday morning on KNBR 680 via NBC Sports' Drew Shiller.
Not having a hoop could be crucial is getting Curry's reps up this week and well into the future. After all, the Chase Center facilities are being close to players and faculty members for the time being due to the coronavirus pandemic.
That's given the NBA, an association currently suspended, and its players a huge mid-season break. While they're still aiming to finish the season, this outbreak could go on well into the summer which could cause issues for the following season.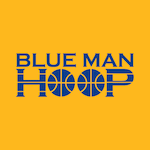 Want your voice heard? Join the Blue Man Hoop team!
Write for us!
As for Curry, keeping what work-life balance, he is likely playing with his kids or spending time with his wife during the star guard's downtime. After all, it's likely a chaotic madhouse during the season with the team's week-long road trips seemingly once a month.
Whatever he's doing, he's certainly not doing anything wrong as it comes to basketball. Curry is the league's only unanimous MVP, putting up over 30 points per game en route to leading his Warriors to the best record in league history.
They'll likely continue as one of the league's top teams for the foreseeable future. Having been to five straight NBA Finals, Curry has spearheaded the league's best team for the past half a decade. He hasn't just changed the Warriors, but the league itself.
Curry has revolutionized the league, and it seems like he's doing it while keeping a happy home life as well.