Golden State Warriors NBA Draft: LaMelo Ball ranks at top of latest big boards
In an NBA Draft that is shaping up to be more mysterious than ever, LaMelo Ball is looking like the best prospect available for the Golden State Warriors.
The Golden State Warriors have had plenty of time to focus on the 2020 NBA Draft as their season has come to an abrupt stop. According to CBS's latest prospect rankings, LaMelo Ball is set to be the No. 1 overall pick.
Though this draft class appears to be weaker than usual, Ball is still a fascinating prospect. He took the internet world by storm as a high schooler and has since developed into a versatile 6'8″ guard with a high ceiling.
Ball elected to play overseas in the NBL rather than at the collegiate level. This has undoubtedly hurt his draft stock as scouts would prefer to see him compete against the top-level competition of his own age.
Nonetheless, Ball was successful in Illawarra. The 19-year old averaged 17.0 points, 7.6 rebounds and 6.8 assists per game as he won the Rookie of the Year Award.
Ball can provide strong playmaking skills for any team he is drafted to and is growing as a slasher. He is sneaky athletic and has long arms to avoid defenders when finishing around the rim.
In second on CBS's rankings is Anthony Edwards. The Georgia guard has had a phenomenal freshman season and will certainly be drafted in the top three.
Meanwhile, James Wiseman is now at sixth on the big board and ranks as the second-best center in the draft. This is a notable drop for a player who began the year as the projected top pick.
The Warriors are still uncertain as to who they will draft and have placed emphasis on wanting a more developed player who can help them compete right away such as Obi Toppin. The Dayton forward ranked ninth on this list.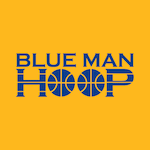 Want your voice heard? Join the Blue Man Hoop team!
Write for us!
Once the NBA season eventually resumes we will get one step closer to finding out which prospect the Dubs will feel confident placing their money on.