Golden State Warriors best NBA Draft option might be a trade
The Golden State Warriors are trying to determine their best NBA Draft option. In all honesty, a trade might be the best move.
Let's be real, the Golden State Warriors 2020 NBA Draft pick has been doomed from the start. The franchise had no expectations of being a lottery team when the 2019-20 NBA season began and a developing prospect is of little value to the Dubs at this moment in time.
The Warriors are still a championship-contending squad. Had it not been for multiple injuries to star players, the Dubs would be a playoff team right now. Upon the return of Stephen Curry and Klay Thompson, Golden State will be a powerhouse once again.
Finding a suitable draft prospect to pair alongside the Warriors star-studded roster will be difficult. It's hard to imagine the Warriors find a way to give quality minutes to a rookie, regardless of how high his future ceiling is.
Restricting a top prospect to a bench position won't play well for anybody. The odds of a top-five pick feeling comfortable in such a limited role are slim and team chemistry would likely take a hit.
Furthermore, the Dubs would benefit more from a veteran player than can contribute to a championship run. Trading this draft pick for an experienced athlete will help the team much more.
If that wasn't enough to encourage the Warriors to trade the pick, this weak draft class should be the nail in the coffin. No player has stood out as the clear-cut No. 1 pick and the talent seems to drop off significantly after Anthony Edwards and LaMelo Ball.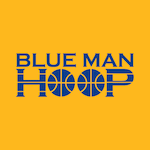 Want your voice heard? Join the Blue Man Hoop team!
Write for us!
Even if the Warriors keep their pick, there is a good chance whichever player they choose ends up being a bust. With this being said, it only makes sense for the Dubs to be pursuing potential trades for their 2020 NBA Draft pick.