Golden State Warriors: Steve Kerr praised in ESPN's 'The Last Dance'
ESPN made sure to dedicate a chunk of 'The Last Dance' to praise contributions from Golden State Warriors' head coach, Steve Kerr.
In a 10-part documentary series that chronicled some of the greatest basketball to ever be played by Michael Jordan and the Chicago Bulls, Steve Kerr found a way to earn praise during 'The Last Dance' for his contributions as a player, long before his days as coach of the Golden State Warriors.
Nobody will sit here and tell you Kerr was a star player by any means. In fact, Kerr talked about his mentality of fitting in and doing his role alongside his hall of fame teammates. Kerr stated that he always studied John Paxson and eventually fell under his wing and he went on to win three championships with MJ.
In episode 9, Kerr had a heartbreaking segment dedicated to his late father who was tragically taken from his family too early. This moment built up beautifully to Kerr's championship sealing shot in the 1997 NBA Finals.
For those who may not know much about Kerr aside from his most recent years as head coach of one of the most dominant teams in league history, this served as a great opportunity to learn more about a pivotal role player.
You don't earn a spot on championship rosters by being just anybody. Kerr was a game-changer in his own unique way. Sure, other people could have filled in his role, but he did everything that was asked of him and showed up when it mattered most.
There is no question that his time with Chicago helped him become a better basketball mind. Kerr learned from some of the greatest players and coaches to ever exist and he certainly benefited from this.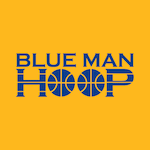 Want your voice heard? Join the Blue Man Hoop team!
Write for us!
It was great to see Kerr receive praise during 'The Last Dance' and hopefully, we will see more iconic moments from him as the Warriors move forward.