NBA's plan to resume season does not include Golden State Warriors
The NBA is quickly moving forward with a plan to resume the 2019-20 season. In this proposal, the Golden State Warriors will not be invited.
Good news for basketball fans and bad news for fans of the Golden State Warriors. The NBA is gaining traction on a proposal to bring back the 2019-20 season by the end of July. However, the Warriors will not be one of the 22 teams returning to compete.
This should not come as much of a surprise. The league has been shifting towards this format for quite some time and it only makes sense for lottery teams such as the Dubs to stay at home rather than risk injury or sickness.
The league will be looking for all 16 playoff teams plus any squads that were on the bubble of reaching the postseason. This includes the Phoenix Suns, Memphis Grizzlies, Portland Trail Blazers, San Antonio Spurs, Washington Wizards and New Orleans Pelicans.
Following a brief 10-15 game stint in which each team would have a chance to shake off the rust, a play-in tournament would ensue to decide the final seeds in each conference. Then, a typical best-of-seven playoff would occur.
How this affects the Warriors
The Warriors won't be losing too much sleep over not being invited to Walt Disney World. As Stephen Curry recently stated on 'The Life Podcast', he isn't interested in gearing up and competing in meaningless games.
There is no use in bringing the squad back together only to return to offseason mode a few weeks later. Instead, the Warriors are focused on doing everything they can to build a championship-caliber team for next season.
As of now, the latest possible date for the season to finish is October 12. This means the Warriors will have to wait at least until November or December to even think about hitting the floor once again. This allows plenty of time for the front office to get to work. Meanwhile, Curry and Klay Thompson will be able to properly recover from their major injuries.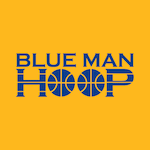 Want your voice heard? Join the Blue Man Hoop team!
Write for us!
The Dubs have plenty of reasons to be optimistic about next season. Their first step towards becoming champions again will be to let go of this season and officially move onto the next.