Why these 6 free agents will consider joining Golden State Warriors
1. Dwight Howard
I don't think anyone expected Dwight Howard to turn his career around as effectively as he has with the Los Angeles Lakers. The last time Howard suited up for LA, it was a disaster. Now, he is a key component to the Lakers' run to the top of the Western Conference.
The Lakers led the entire league in blocks with 430 total rejections on the season. Howard himself has erased 76 shots. He has looked fully engaged in doing his job as a rim runner, hardly playing outside of the team's system. So far, this is working beautifully has Howard has given his most meaningful performance in years.
Howard appears to be in great shape and is making the most of every minute he plays. It's easy to see how his prowess as a glass cleaner and finisher around the rim could make him a valued member of the Warriors.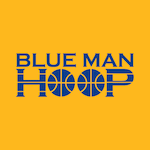 Want your voice heard? Join the Blue Man Hoop team!
Write for us!
At 34 years of age, there is almost no chance Howard is offered much more than $6 million from any team this offseason. While returning to the Lakers is a possibility, there is something interesting about the idea of Howard playing with the most spacing he has ever had before in Golden State.