Golden State Warriors: Steve Kerr has a plan for success
The Golden State Warriors are down, but they are not out. Steve Kerr is already formulating a plan to deliver future success.
It's not much of a secret that when the NBA suspended play in March, the Golden State Warriors were relieved. The 2019-20 season had been 65 games of turmoil for the Dubs. Steve Kerr, and the rest of the franchise, were ready to jump at the first opportunity to put this year behind them and focus on the next.
Shortly after the league halted all games, the Dubs shifted into offseason mode. The upcoming NBA Draft and free agency period took the front office's full attention as most assumed the season was over for lottery teams like the Warriors. While the league is working on the second bubble in Chicago for the bottom-eight teams, Kerr is still preoccupied with his plan for next season.
Kerr spoke with The Athletic about what he hopes to see from the team next year. One of the main goals, Kerr said, was to develop a more potent 3-point shot from Eric Paschall. He also noted that Draymond Green will have to improve from deep as well and return to the semi-consistent shooter he used to be.
More notably, Kerr commented on how the Dubs will begin managing Stephen Curry's minutes next year. The two-time MVP is fully into his 30s now and will need to take great care of his body in order for the next few years to be as successful as the last ones were.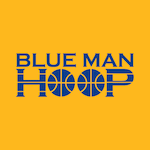 Want your voice heard? Join the Blue Man Hoop team!
Write for us!
Kerr is confident in the group he has in front of him but understands things will need to be different this time for the Warriors to win another title. They can't rely on the same old tricks that made them a dynasty. New players and new sets will have to be introduced as the Warriors gear up for a season full of redemption.