Report: Golden State Warriors' basketball can return in August
The Golden State Warriors could be back sooner than expected as the NBA is in advanced talks of creating a second bubble for the delete-eight teams.
Hope is not gone for fans of the Golden State Warriors. We could soon see the Dubs hit the floor again and compete alongside each other in a potential second bubble for the non-Orlando teams.
Reports broke earlier in the month that the league was working towards building a safe playing location for the delete-eight teams. The proposed bubble was set to be in Chicago, but it seems plans have changed a bit since then.
The Charlotte Observer gave us new information on the proposal and it looks like the Dubs could be back sooner than we expected.
A week of practice at individual teams' home facilities, starting the second week of August.
Possibly two weeks of group workouts hosted by two teams not in the restart. Those cities have not yet been finalized. Teams traveling would likely be contingent on the players union approving teams scrimmaging each other.
This idea seems to be a big risk, as the word 'bubble' is being generously used to describe the system. Practicing together in their own facilities is a gamble in its own, but pinning two teams against each other in a loosely built bubble could be catastrophic for this bottom eight teams.
Nonetheless, the current Orlando bubble has been working with flying colors. For the second straight week, all 300+ players in Orlando tested negative for COVID. This could be an indicator that the NBA knows what they are doing.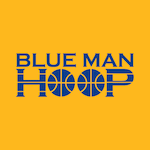 Want your voice heard? Join the Blue Man Hoop team!
Write for us!
Seeing the Dubs compete again would be a treat, but it wouldn't be what many are hoping for. Stephen Curry, Klay Thompson and Draymond Green would almost certainly sit out of any scrimmages. The most we can see from this experiment is a bit more growth from young players like Dragan Bender, Eric Paschall, Ky Bowman, Jordan Poole and potentially Andrew Wiggins.