Golden State Warriors should join Orlando bubble next month
The Golden State Warriors might have the opportunity to join the Orlando Bubble next month and they should jump on the chance.
In a move that seemed almost too obvious for anyone to point out, the NBA is now working on a plan to have the Golden State Warriors and other non-Orlando teams simply join the current bubble once a few teams are eliminated from the playoffs – rather than go through the process of creating an entirely new bubble. Sam Amick of The Athletic reported on this idea earlier in the week.
This is a much better idea for the league. Building a second playing location in Chicago sounded like the NBA testing their luck after a miracle thus far in Orlando. Sure, adding new teams could potentially burst the bubble – but the system in Disney World has worked perfectly up to now.
If the Warriors do get an invitation to join the bubble next month – they absolutely should take it. Specifically, the younger members of the team. It would be understandable for Stephen Curry, Draymond Green and Klay Thompson to sit out for their own personal reasons but players such as Eric Paschall, Ky Bowman, Marquese Chriss, Jordan Poole and Andrew Wiggins would benefit greatly from practicing together.
The Dubs' young core is vastly unproven – and doesn't have much time to prepare for an upcoming playoff run. It's important they build some chemistry together before the season begins and this proposal gives them an opportunity to do just that.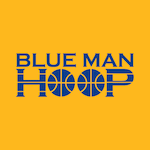 Want your voice heard? Join the Blue Man Hoop team!
Write for us!
Even if the bubble serves as just an early training camp – there is something to gain for the Warriors who will need every advantage they can get following a season in which nothing went right for them. Steve Kerr and the Dubs' coaching staff will be able to utilize this time to build a proper gameplan for a very different looking roster than what they have grown accustomed to over the years.