Golden State Warriors should be rooting for Miami Heat
Fans of the Golden State Warriors should be going all out for the Miami Heat in their series against the Milwaukee Bucks.
It's going to take a lot to bring Giannis Antetokounmpo to the Golden State Warriors. One thing that would surely help their chances is if the Miami Heat succeeds in taking down the top-seeded Milwaukee Bucks.
Behind Antetokounmpo's MVP worthy campaign, the Bucks stormed to a league-best 56-17 record before the season was suspended. They appeared to be the team to beat heading into the bubble and maintained that aurora until recently when the Heat shocked the world and put the Bucks season in jeopardy.
The Heat have completely dominated this series through four games. Taking a commanding 3-0 lead and putting the Bucks in a do-or-die situation that could ultimately decide the fate of their superstar.
Look at it from this angle – a young star has multiple historic seasons for a small-market franchise, only to be thumped in the playoffs each time in disappointing fashion while his team fails to put a winning team around him. As a result, the star is considered a 'fraud' and labeled a regular-season player, not a champion. Does this sound familiar?
Well, this is about exactly what brought Kevin Durant to the Warriors in 2016. Though there are some distinct differences between the two scenarios, Giannis is on a path to doing the same thing Durant did a few years back.
A loss to the Heat would put another nail in the coffin for Milwaukee. One more failure next season would almost force Antetokounmpo out of the door. Could Golden State be his potential landing spot?
It would be difficult to make this happen financially. The Warriors would almost certainly have to complete a sign-and-trade to balance contracts. This puts Klay Thompson, Andrew Wiggins and Draymond Green all on the hypothetical trading block.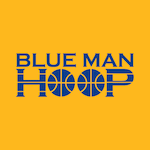 Want your voice heard? Join the Blue Man Hoop team!
Write for us!
Whatever happens in the future, a loss to the Miami Heat would undoubtedly help the Warriors chances of pulling Giannis next year.