Golden State Warriors are poised to dominate the NBA next season
There is no working around it, the stars are aligning for the Golden State Warriors to dominate the NBA next season.
Murphy's law was in full effect last season as just about everything that could go wrong for the Golden State Warriors happened. Kevin Durant left town to join the Brooklyn Nets, Andre Iguodala was traded as calamity and Klay Thompson was doomed to miss all 82 games before training camp even began. Once an injury to Stephen Curry left the roster decimated – there wasn't much left to play for the rest of the squad.
To no surprise, the Dubs plummetted down the standings and finished with the worst record in the league. But, just as quickly as the dynasty crumbled – we will see them rise from the ashes once again next year.
We don't know exactly when next season will begin but we do know that Curry and Thompson will be fully healthy – barring any further setbacks. This alone is enough to strike fear across the league as it has been over half a decade since a healthy Splash Brothers missed the NBA Finals.
Meanwhile, Green has every reason to be motivated for a dominant run. His name was dragged through the mud by many media members and we know he is itching to get revenge on everyone who counted him out.
That's the theme of next season for the Warriors: Revenge. The Dubs feel they have been forgotten but that won't last long. They have a pivotal piece in the upcoming NBA Draft that they can use to either select a top prospect or trade for more assets. This, along with Andrew Wiggins and a rising star in Eric Paschall, will put the Warriors in title contention.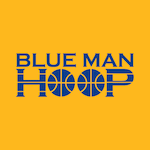 Want your voice heard? Join the Blue Man Hoop team!
Write for us!
They will have their hands full with two roaring bests in Los Angeles and a number of up-and-coming Western Conference teams but the Warriors should be feeling very confident in their chances next season.