Golden State Warriors: DPE opens opportunity for more depth
The Golden State Warriors have been granted a $9 million dollar disabled player exception that will help them add more talent.
Losing Klay Thompson is a blow that has the Golden State Warriors on the edge of disaster. Without their star shooting guard, the likelihood of the Dubs winning another championship has decreased significantly.
Nonetheless, the roster is still decked out with names like Stephen Curry, Draymond Green and Andrew Wiggins. Throw in a supporting cast of James Wiseman, Kelly Oubre Jr., Brad Wanamaker and Eric Paschall and the Warriors become an interesting dark horse candidate to win it all.
While the front office has done a phenomenal job of retooling this roster after Thompson's injury – the Dubs might be able to take it a step further now that they have been granted a DPE.
The disabled player exception is used for teams who suffer a season-ending injury like the one that happened to Thompson. This $9 million opening in the cap can be used to sign a free agent – or to absorb an expiring contract via trade.
With questions of depth and experience on the Warriors bench, it might be a good idea to put this DPE to use. After all, they wouldn't have applied for it if they weren't planning on pursuing somebody. But, can they get anybody of worth for $9 million?
The free agency market has dried up as teams rush to get their rosters in order before the start of the season (which is only a month away!). Still, names such as Rondae Hollis-Jefferson, Emmanual Mudiay, Glenn Robinson III, Kyle Korver and Wilson Chandler remain available. All of which could help in one way or another on the perimeter to make up for the loss of Thompson.
What about potential trades? Expiring vets like P.J. Tucker and George Hill could become targets at some point in the season. Both bring a defensive-oriented skillset that can benefit the Warriors moving forward.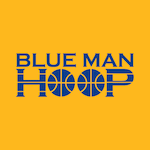 Want your voice heard? Join the Blue Man Hoop team!
Write for us!
This is a valuable asset that allows the Warriors one final chance to add talent to this roster before bracing for their most difficult title run yet.