Golden State Warriors are showing major improvement
A win over the Milwaukee Bucks with Giannis Antetokounmpo on the sidelines might not feel like a great reason to rejoice – but the Golden State Warriors will take what they can get at this point.
Even without the reigning two-time MVP, the Bucks are a force to be reckoned with. It was no easy task taking down the third-seed in the East but a strong team effort allowed the Dubs to win in nail-biting fashion.
The Golden State Warriors captured a much-needed victory over the Milwaukee Bucks and many players flashed their potential.
The final score was 122-121, with last-second free throws from Kelly Oubre Jr. giving the Warriors their edge. Then, with the game on the line, Andrew Wiggins provided bone-crushing defense on the perimeter to block Jrue Holiday's shot at the buzzer.
This brief moment encapsulated everything Wiggins and the Warriors have been building this season. A scrappy offensive rebound from Oubre that led to his free throws, followed by sound perimeter movement from Wiggins and a crucial contest on a game-winning shot to seal the deal.
Of course, the omnipresent force behind it all? Stephen Curry. It's hardly a surprise anymore to see Curry break the 40 point threshold. Tuesday marked the fourth time this season he's scored 40 or more points, with a 41 point explosion on 14-of-21 shooting against the Bucks.
Curry has been on fire since his return from injury. Over his last four games, he's averaging 36.5 points on above 50 percent shooting from the floor. Aside from this being relatively usual for Curry – there is a potential reason he has been more prolific as of late.
The Warriors are finally starting to push pick-and-roll action. Slightly straying away from the motion offense that made them champions has allowed Curry to properly work with the personnel around him and attack at will off the dribble.
As Kevin O'Connor of The Ringer has been monitoring, the Dubs have been slowly increasing Curry's touches in the pick-and-roll. To no surprise, this has helped them find more success – and James Wiseman is one guy who is benefitting the most.
Wiseman had the best half of his career against Milwaukee, posting a double-double through two quarters. His finish was a bit underwhelming, totaling just two points in the second half. Regardless, it was an encouraging sign from a rookie who has been struggling to find consistency. Wiseman's development has gone slowly but there's no doubt that thrusting him into action with Curry will continue to bring the best out of him.
Lastly, we need to commemorate Jordan Poole's 10 points and 6 assists in just 17 minutes of playing. He's been on a blazing hot streak since returning from the G-League and this game was another reason to hop on the Poole bandwagon.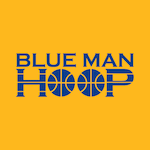 Want your voice heard? Join the Blue Man Hoop team!
Write for us!
While this only counts as one win for the Dubs in an otherwise lost season – it's important to build on these mini victories that will help them return to greatness next year.