Golden State Warriors: Analyzing a Kelly Oubre trade to New York
There is only one way the Golden State Warriors can afford to lose Kelly Oubre this summer and it's if they are able to orchestrate a sign-and-trade deal to avoid leaving empty-handed. With Oubre reportedly showing interest in the New York Knicks, the Dubs' chances of getting something in return are looking slim.
Kelly Oubre Jr. reportedly has his eyes on New York. Here is how the Golden State Warriors could orchestrate a deal.
Sign-and-trades are tricky in the NBA. That is to say, it takes a ton of cooperation from multiple parties to make it work. Unfortunately for the Warriors, there isn't an easy way to strike a deal with the Knicks unless they get another player other than Oubre to agree to a sign-and-trade.
New York has multiple names entering unrestricted free agency this summer. Any of them could possibly buy into a sign-and-trade deal to assist the Warriors to flip Oubre for something in exchange.
Knicks' Expiring Contracts
Derrick Rose
RJ Barrett
Alec Burks
Frank Ntilikina
Nerlens Noel
Elfrid Payton
Kevin Knox
Reggie Bullock
Of this bunch, I'd reckon everyone aside from Barrett is potentially available. However, to further narrow the group, the Warriors would likely only be interested in either Rose, Burks, Ntilikina or Bullock.
Rose is a veteran point guard who can lead the charge off the bench. Burks is a crafty three-level scorer who already has experience in Golden State while Ntillikina is a borderline elite perimeter defender (albeit well below average offensively). As for Bullock, his 3-and-D presence would be welcomed.
I think targeting Rose would be the best-case scenario for the Dubs. Rose averaged close to 15 points per game as he finished top-three in Sixth Man of the Year voting. He's still a reliable playmaker and scorer, making him an ideal fit for the backup guard position on this team.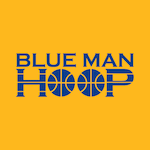 Want your voice heard? Join the Blue Man Hoop team!
Write for us!
None of these players absolutely replace Oubre but they do serve as quality compensation for his loss. Again, it might be a far cry to complete a complex trade such as this but it is all the Warriors can hope for if Oubre has his heart on joining the Knicks.