Golden State Warriors Roster Rankings: 10. Omri Casspi
Omri Casspi comes in at number ten in our Warriors roster rankings as he's been a bit disappointing during his first year in Golden State.
The Warriors brought in a few players on one-year deals to bolster their bench this offseason, and Omri Casspi was one of those guys.
Casspi has been a smaller piece of Golden State's rotation than some Warriors fans expected heading into this season. He's only played 14.5 minutes per game, and he's sat out 15 entire games this season.
Casspi is averaging 5.8 points and 4.0 rebounds per game when he's been able to get on the court.
He's become known as a knockdown shooter during his career as he's shot 36.9% from three in his NBA career. Casspi is shooting 47.6% from three this season, but he's only putting up 0.4 attempts per game.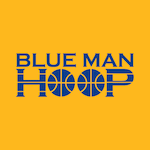 Want your voice heard? Join the Blue Man Hoop team!
Write for us!
It's a bit of a mystery why Casspi is so hesitant to shoot this year. I'm guessing he's been deferential to the Warriors' four All-Stars, including two former MVP's, as there's usually one or two of them on the floor alongside Casspi.
He has some defensive potential and he's a good rebounder, and those skills could be valuable for a few minutes per game in a playoff series.
I'd like to see Casspi become more aggressive with his shot and bring a little more intensity on the defensive end. If he can do that, he could earn a larger role in this rotation.
Here are the other Warriors players that have made an appearance in the rankings thus far: